Classic Coverage Extended Service Contract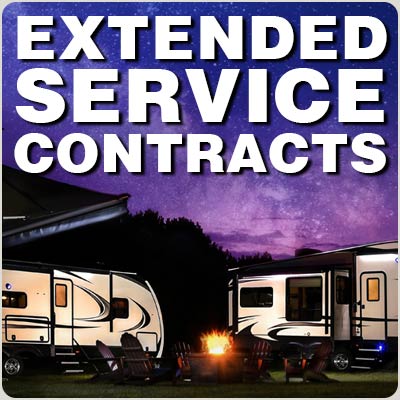 As part of the ROUTE 66 commitment to customer care, we believe RV owners should only have to focus on the journey and the destination. That is why we offer comprehensive extended service contract packages that are available for up to six years for most new units and four years for most used units.

Worry-free protection against unexpected repairs.

Comprehensive coverage and benefit options.

Professional claims administration.

Protection throughout the United States and Canada… travel worry-free!
Expert Gap Coverage - Total Loss Protection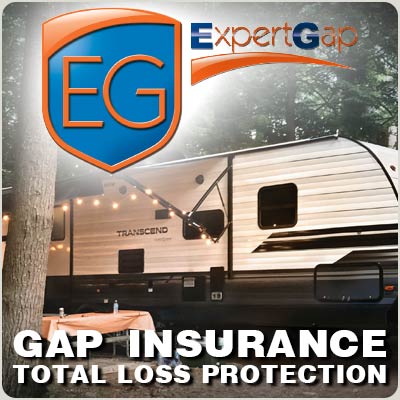 We hope you will have years of enjoyment with your RV with absolutely no bumps in the road, but we know that accidents and incidents happen, both on the road and off. And since this is Oklahoma, where weather is unpredictable to say the least, we want you to have the protection you deserve if the time comes when you do need it.
Expert Gap insurance is insurance coverage that covers the "gap" between what you currently owe on your RV loan and the current market value of the RV. It's designed to protect you if your normal RV insurance coverage will not cover the amount you owe on your loan.

Financial Protection in Case of a Total Loss

Available for New and Used RVs and Trailers

Protects Your Credit Rating and Your Savings

Provides you with Peace of Mind
Maxxgard Paint and Fabric Protection for RVs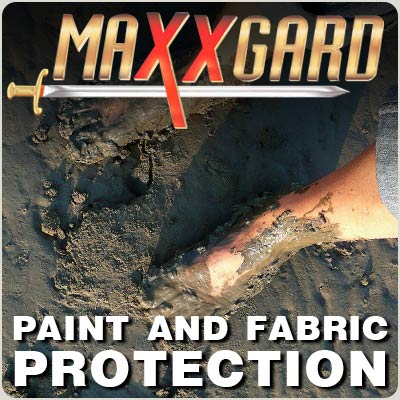 RV Fabric Protection System
Surrounds and seals each individual fiber of you RV's carpet and fabric upholstery with an invisible protective barrier so that most stains will not set. Unique formula preserves showroom look, does not alter original color or texture, allows fabric to breathe and retain softness, while providing an extra "layer of protection" against most surface dirt. Provides warranted protection against most oil and water based stains that could occur as a result of normal spills of water, coffee, soda, milk, and every day fast food mishaps.*
RV Leather and Vinyl Protection
Maintains showroom richness, beauty, integrity of interior leather and vinyl trim, seats, and dashboard areas in your RV. Deep penetration and advanced conditioning formulas preserve and protect leather and vinyl from within for years to come by sealing in and enhancing properties of original protective lubricants contained in material at time of manufacture. Leather and vinyl stays soft and supple while being perpetually protected from the internal and external ravages of sunlight, dryness, and temperature extremes of heat and cold. Provides warranted protection against damage caused by fading, discoloration or cracking of the dashboard.*
RV Paint Protection System
Professionally applied Paint Protection bonds with and seals the painted surfaces of your RV, creating a durable coating or invisible shield that locks out the weather and protects, enhances, and extends the life of that original showroom luster. Provides warranted protection against damage caused by weather induced fading, chalking, oxidation or loss of gloss*
*See actual warranties for complete details of coverage
RoadSentry Road Hazard Tire and Wheel Protection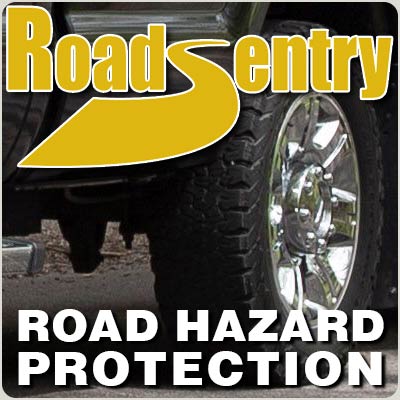 RoadSentry covers the tires and wheels on new and used RVs against road hazards.A road hazard is a condition on a public highway which should not exist, such as pot holes, metal objects, glass, nails, screws, etc. which may damage, puncture or render a tire or wheel unserviceable. RoadSentry is available for up to 7 year terms. Coverage begins on the date of purchase and continues until either the selected term expires or until 3/32" tread depth remains, whichever comes first.
Coverage Includes:

If a tire can be repaired, RoadSentry will pay or reimburse for the repair.

If a tire cannot be repaired, RoadSentry will pay or reimburse for its replacement.

RoadSentry will pay or reimburse for repair or replacement of a rim or wheel damaged due to the failure of a tire covered under this contract.

RoadSentry will pay or reimburse for mounting and balancing of replacement tires and wheels.

RoadSentry will provide 24-hour towing (up to 25 miles) and roadside assistance at no additional expense to the member. Additional mileage is at owner's expense.

RoadSentry will pay or reimburse all sales taxes and excise taxes associated with covered repairs or replacements.

If the disablement occurs more than 250 miles from your residence, RoadSentry will pay or reimburse for emergency living expenses for up to 3 days. Maximum coverage is $50 per day while vehicle is being repaired.